Getting ready for your GCSE exams and striving for excellence in languages like Spanish, French, and more? Your language learning journey just got a whole lot better with our latest release. We're excited to introduce our new GCSE courses, representing a quantum leap beyond conventional flashcards. Say hello to an immersive, effective, and holistic learning experience that will set you on the path to success.
Unveiling Memrise's GCSE Courses
Memrise has always been your go-to platform for language learning, and now, we're taking it a step further by introducing official GCSE courses for a variety of languages, including Spanish and French. Whether you're a student looking to ace your exams or someone eager to master a new language, our GCSE courses are here to guide you.
Comprehensive Vocabulary Coverage
One of the keys to success in GCSE language exams is mastering vocabulary. Memrise's GCSE courses are designed to help you learn all the key vocabulary you need for every GCSE topic in your chosen language. From essential phrases to specialized terminology, our courses have got you covered.
Video Training for Enhanced Listening Skills
Effective communication goes beyond knowing words; it's also about understanding how they're spoken. Our GCSE courses feature video training to help you hone your listening skills. You'll have access to native speakers and real-life conversations, making your learning experience not only educational but also engaging and fun.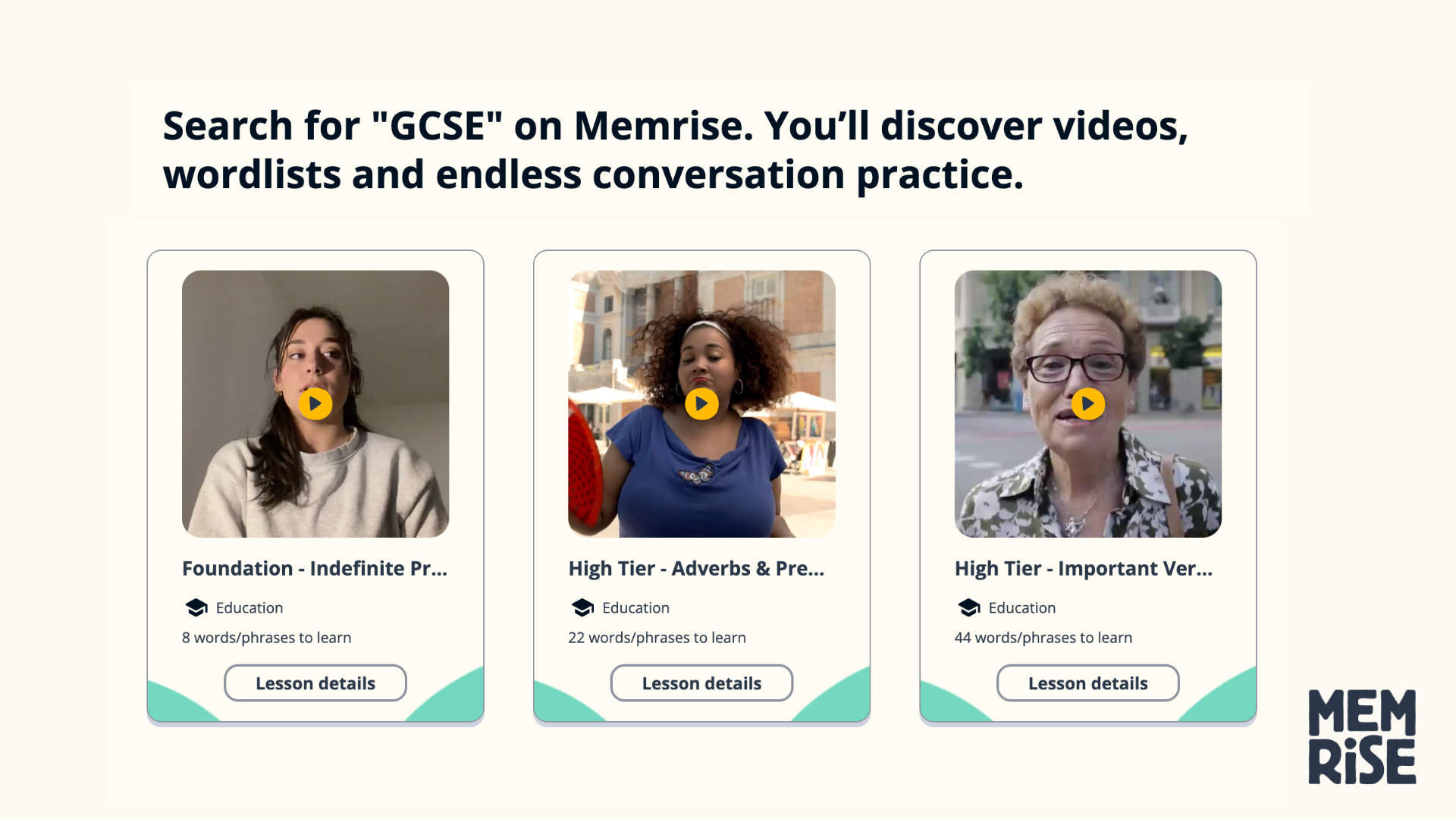 Nail Your Oral Exam with Conversation Training
Oral exams can be intimidating, but with Memrise's GCSE courses, you can enter the exam room with confidence. We offer focused conversation training that will prepare you to express yourself fluently and coherently in your chosen language. You'll be able to practice your speaking skills with confidence, ensuring that you're ready to shine during the oral exam.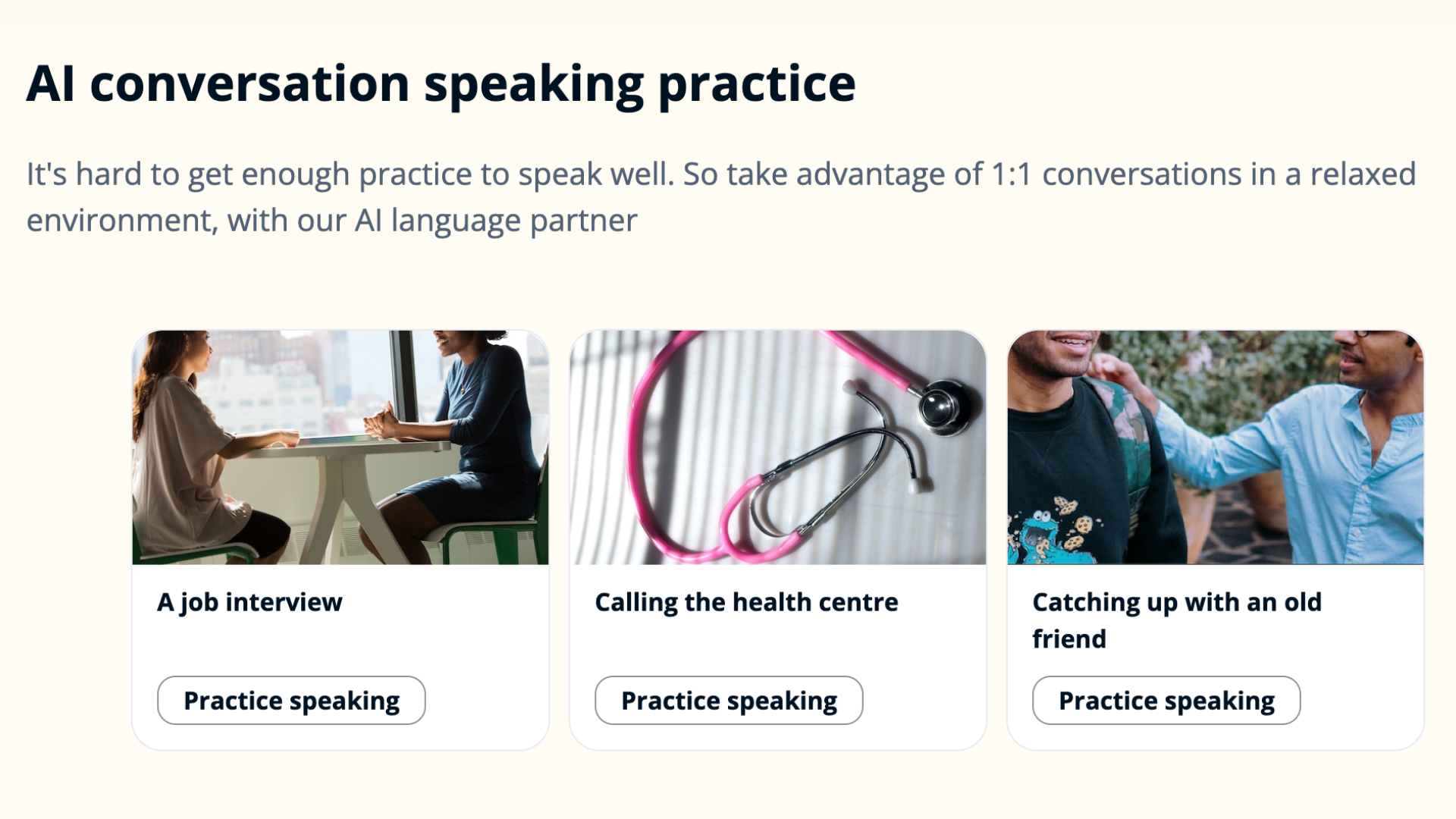 Beyond Mere Flashcards
At Memrise, we understand that traditional flashcards can only take you so far. That's why our GCSE courses go beyond them. We provide you with a complete learning ecosystem that includes native speaker videos, conversation practice with our AI chatbot, and engaging content to keep you motivated throughout your GCSE journey.
Prepare to ace your GCSE s with Memrise
Are you ready to take your GCSE language learning to the next level? Join Memrise's GCSE courses today and experience a new way of mastering Spanish, French, and other languages. With comprehensive vocabulary coverage, video training for listening skills, and conversation training to ace your oral exam, you'll have all the tools you need to succeed. Enroll now and embark on your journey towards language proficiency and academic success.