Korean drama (한국드라마) – also known as K-drama – is taking the world by storm.
With crazy plot twists, Korean historical drama, high school K drama, burning romances, awesome action and captivating cliff-hangers... Korean dramas, especially the recent survival thriller Squid Game, super-glue viewers to their television sets in seconds.
K-dramas part of the 'Korean Wave' 한류 of popular culture – also including K-Pop bands like BTS and Korean films like Parasite – that's bringing in new fans from outside Korea... and inspiring many of them to learn Korean.
Looking for a new show and/or a new language? K-dramas are a fun way to improve your Korean.
How can K-Drama improve my Korean?
The best Korean dramas help you learn Korean vocabulary, sentence structures, and pronunciation. Even better, they can also help you:
Discover what Korean culture is really like…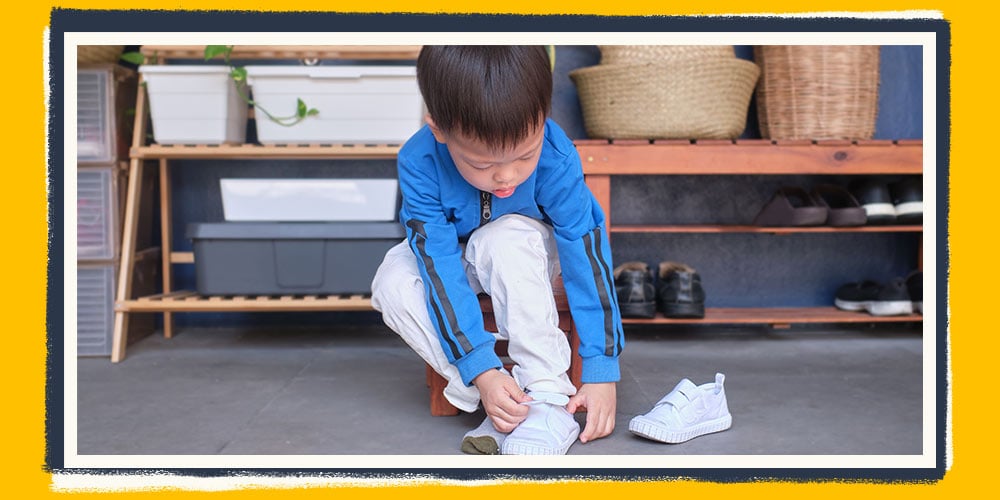 K-dramas show South Korea's culture in action: it's social and cultural norms.
You'll notice things like...
Etiquette: Take your shoes off when you enter someone's home

Age, social hierarchy and respect: The language Koreans use to greet and refer to each other changes depending on who they're talking to.
For example:
Unni (언니): woman addressing an older woman
Oppa (오빠): woman addressing an older man
Noona (누나): man addressing an older woman
Hyung (형): man addressing an older man
This cultural understanding helps you use the right language in different situations in South Korea. Read our blogs on Korean culture and how to say hello in Korean for more on this.
Get to know popular words & phrases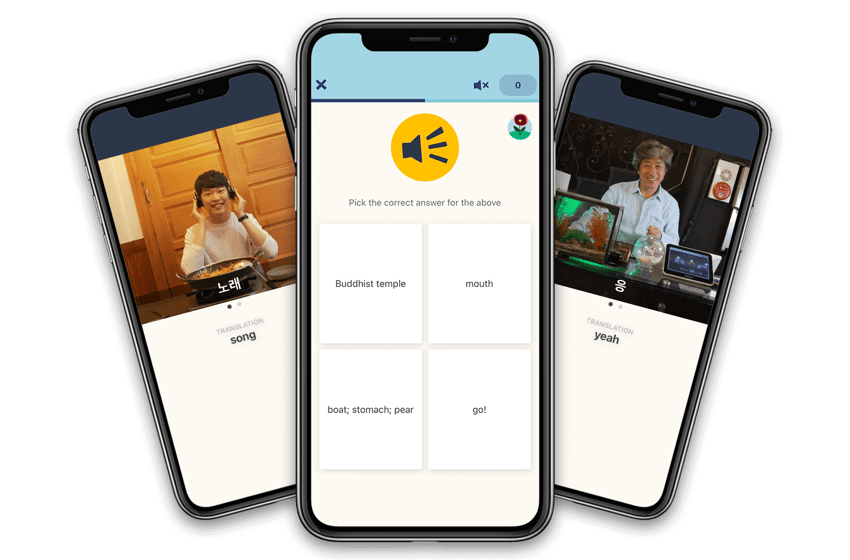 Much like the Memrise app, K-dramas give us the expressions, idioms and abbreviations used in real life, rather than phrases you're unlikely to use in everyday life (remember learning lists of pets at school with no purpose?). For example: Koreans shorten words like girlfriend from (여자 친구) yeoja chingu to (여친) yeochin.
Secret romantic? There are lots of K-dramas for you. Check out the different ways to say I love you in Korean before you dive in.
Immerse you in South Korea from home
K-dramas offer a form of language immersion because they surround you with spoken Korean language. After a while, you may believe you're actually there! You'll pick up words and phrases naturally, and your brain will work hard to understand the language using the words you know to figure out the meaning of words you don't know. The series' context helps with this also.
For more ways to experience South Korean life from home – explore our Korean course.
Top Tips for learning Korean with K-dramas
You won't magically become fluent in Korean if you watch Korean drama while flicking through your phone and munching popcorn.
But these tips will help you learn some Korean quick.
DON'T just watch K-dramas...
Yep, if you haven't started learning Korean... Hold off on K-dramas for a minute. Spend a few minutes learning basic Korean vocabulary to give you a mini foundation that'll help you understand.
Just learning from K-dramas won't make you fluent in Korean, and you might end up sounding like an actor. Instead, use K-dramas as a fun add-on tool to your Korean learning.
Watch with (and/or) without Korean subtitles.
Watching with subtitles in your native language could distract you.
Stick to no subtitles or Korean subtitles and if you really want to mix it up.. Try watch with no subtitles, then Korean subs, then no subtitles again!
Listen actively (time to concentrate!)
Actively listening to the Korean language is the best way to adjust your ear to Korean and pick up new pieces of understanding because it helps your brain work to understand parts of language you don't know (the harder stuff), using the words and phrases you do - and working it out through the context.
Re-watch episodes
Repetition helps you pick up new knowledge. Re-watch and see which words or phrases you can pick up this time.
Use the context of the story to understand
When you focus actively, it's amazing how much new vocabulary you can pick up and piece together through your knowledge of the story. So don't worry if you don't know every word – the plot can help!
Best Korean dramas to start watching
Here are some of the best K dramas to watch – including Netflix Korean drama and Viki Korean drama. Remember: watch without subtitles OR Korean subtitles only.
Cheese in the trap
Descendants of the Sun
Boys Over Flowers
What's Wrong with Secretary Kim
Time to learn Korean with Memrise?
Memrise's Korean course makes you realise how cool it is to speak Korean. Forget the boring grammar rules and useless vocabulary you'll find in textbooks and other apps, this course keeps it REAL.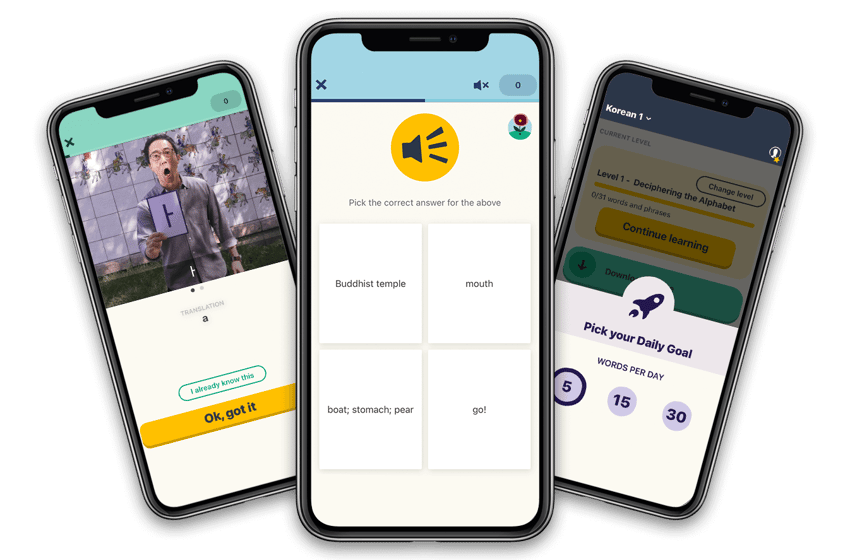 Learn the language you care about and want to use. Including how to enjoy Korea's finger-licking food and drink scene, like chimaek (치맥) – Korean fried chicken and beer. Plus express your interests (K-Pop fan?), cruise around Seoul and chat to locals with confidence.
Our fun video clips of native speakers show you how it's done, and our memory-boosting tech helps you pick up the words and phrases you need. Fast.
There's only one thing left to do...