This month's been a humdinger all around. Rafael Nadal made history once again by winning his 14th title in Paris. Everyone's favourite mind-bending supernatural teen drama, Stranger Things, dropped its 4th (and very dark) season on Netflix. Elsewhere, Qantas Airways announced it'll start running non-stop flights from Sydney to London and New York from 2025, make them the longest passenger flight going (20 hours long, sheesh!). Hey, any opportunity to travel further is alright by us.
Right, let's get ready for take-off with this month's knockout language and culture-related stories that have also caught our eye!
Money Heist: Korea - Joint Economic Area is incoming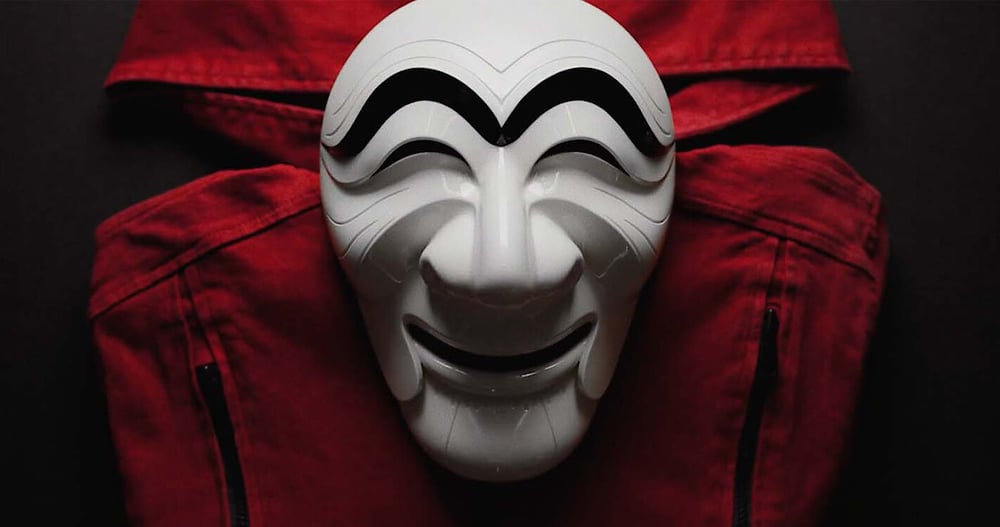 We were already getting excited about the newest K-drama in February's What's the Word, and now it's nearly here! Dropping on June 24th, this series is all about another mask-wearing group of thieves who team up to pull off an ambitious, large-scale heist. Their target? The made-up 'Unified Korean Mint', because in this alternate Money Heist reality, North and South Korea have united and created a new joint currency. What can go wrong? True to form, the series will address a whole bunch of real social issues through unusual, made-up situations, and play out how the different personalities and abilities of the characters deal with them. The all-star cast includes Squid Game actor Park Hae-soo and Lost (throwback alert!) actress Kim Yun-jin, so we've got pretty high hopes!
Catch the brand new trailer here. Want to skip the subtitles? Now's the time to get cracking with our Korean language course.
Like, seriously, why do we love to say 'like'?

We're in the middle of a pandemic and, like, we have been for a while. No, not that one! This one's taken the English-speaking world by storm in the last couple of decades, and it's pretty divisive. Some love it, some hate it. Some are so accustomed to it, they, like, don't even notice.
We're talking about the word 'like'. Because it's, like, everywhere, and everyone says it, like, all the time. Its roots are usually said to be classic American TV dramas (the OG super spreaders, you could say), and it's so common to use words like this excessively now, that there's even a name for it: "filleritis". In other words, the verbal habit of using an excessive amount of filler words in your sentences. But it seems, the story goes much deeper than just a teen habit. According to Time Magazine, it can actually be a positive thing.
Although, it turns out it's not just English speakers who are guilty of packing their conversations with fillers. Every language from Portuguese to Mandarin has equivalent filler words that pop up in every other sentence - looks like this 'bad habit' knows no borders!
When it comes to immersion learning, Canelo Alvarez has hit a hole in one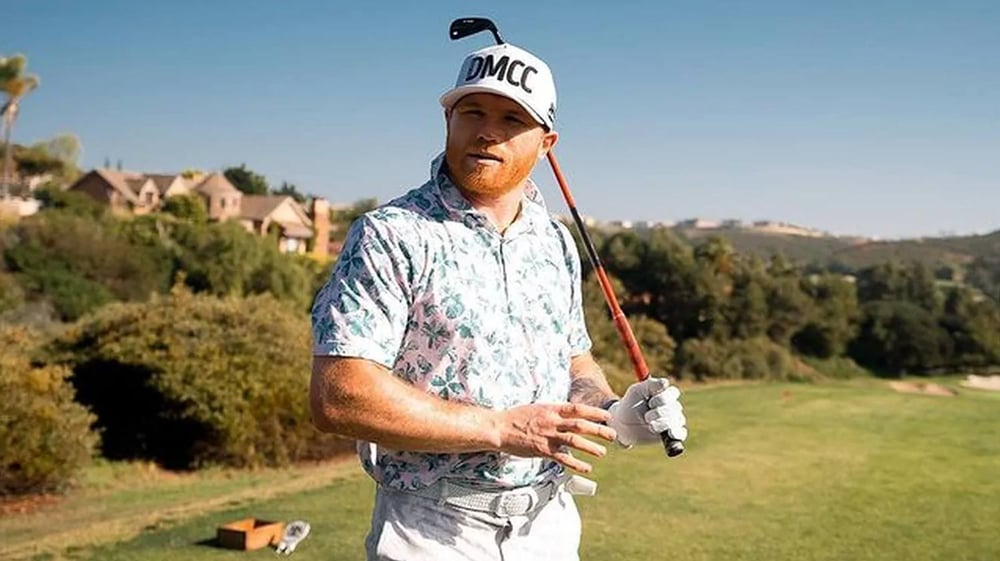 You know us - we love a bit of immersion language learning (New here? Check out our blog to find out all about it). So we were thrilled recently to read all about how boxer Canelo Alvarez learned English by playing golf. The Mexican champ (in FIVE weight categories 👀) has joined the list of our favourite multilingual celebrities by refining his English language skills in between swings, chatting with his buddies to get his practice in. Alvarez says "if I make a mistake or not, it doesn't matter" and we couldn't have put it better ourselves! The best thing about immersion learning is that you can pick up a conversational style just like native speakers, because you'll pick up local phrases and read body language more easily. It'll push you further than any language book can, because you'll need to think on your feet. This can be nerve-wracking, but you don't need to panic. There's so much less pressure - forget scary tests and struggling to remember your verb endings (this isn't high school) - if you make a mistake then you'll know for next time. Plus, just like Alvarez, you can bring in your favourite hobbies and interests to help you learn faster. Love sport? Catch a game and talk about how it's going. Coffee addict? Head to your local java spot and order your favourite. It really can be that simple!
World Music Day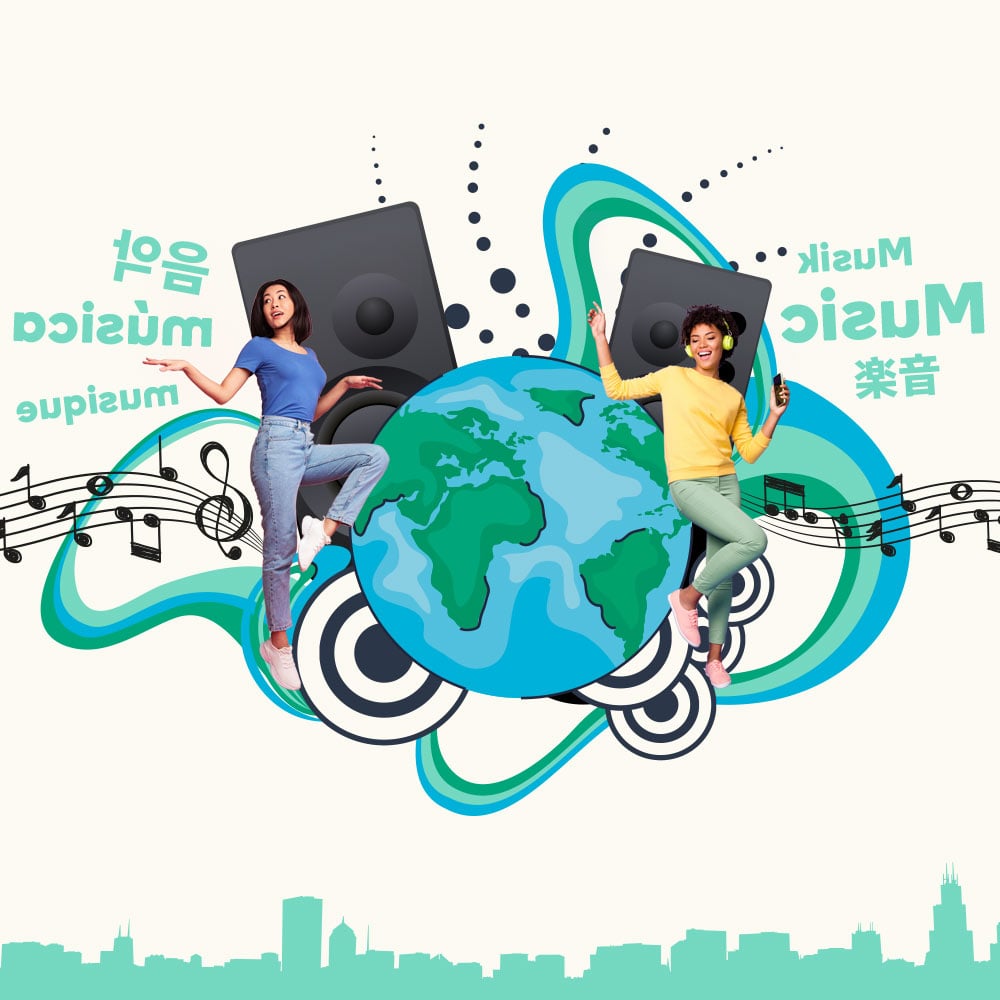 June also marks a very important day, as World Music Day happens on the 21st. As music has been proven to stimulate memory and is a great way to immerse into the language you're learning, our language specialists have created lessons from some of the world's most popular songs for this momentous occasion. Our world-leading language learning app will guide you through the words from these chart topping hits, so you can immerse yourself in the music and watch your language progress accelerate 🚀
Get started now!
And that's all for this edition of What's the Word? Every month we round up some of the coolest things that are happening around the world and share them with you in the hope they'll quench your language and general knowledge-seeking thirst just a little bit. Catch you next time!