Another month, another chance to catch up on what's been happening in the world of language and pop culture! In music, we saw the return of Queen Rihanna and had an adrenaline rush trying to bag tickets for Beyoncé's Renaissance tour. In other news, we loved hearing about France's disgruntled cheesemongers, who were left reeling when ZERO French fromages made the Taste Atlas Top 10 this year. Quelle horreur ! With 9 out of the top 10 cheeses being from Italy, one French cheesemaker remarked that the judges must have been Italian. There's gouda brie a cheese turf war around the corner (sorry…)!
But, if you thought France's cheesemakers were angry, wait till you hear about Spain's new trains which caused two top transport officials to resign this month. Ever ordered something in the wrong size and had to return it? Well, imagine spending €258 million on a fleet of fancy new trains, then realizing that they're too big to fit through the tunnels on their intended route. Yup. Que fiasco. This really happened.
Anyway, without further ado, let's get stuck into this month's knockout language and culture-related stories that have caught our eye!
Take a Bow, Justina Miles! 👑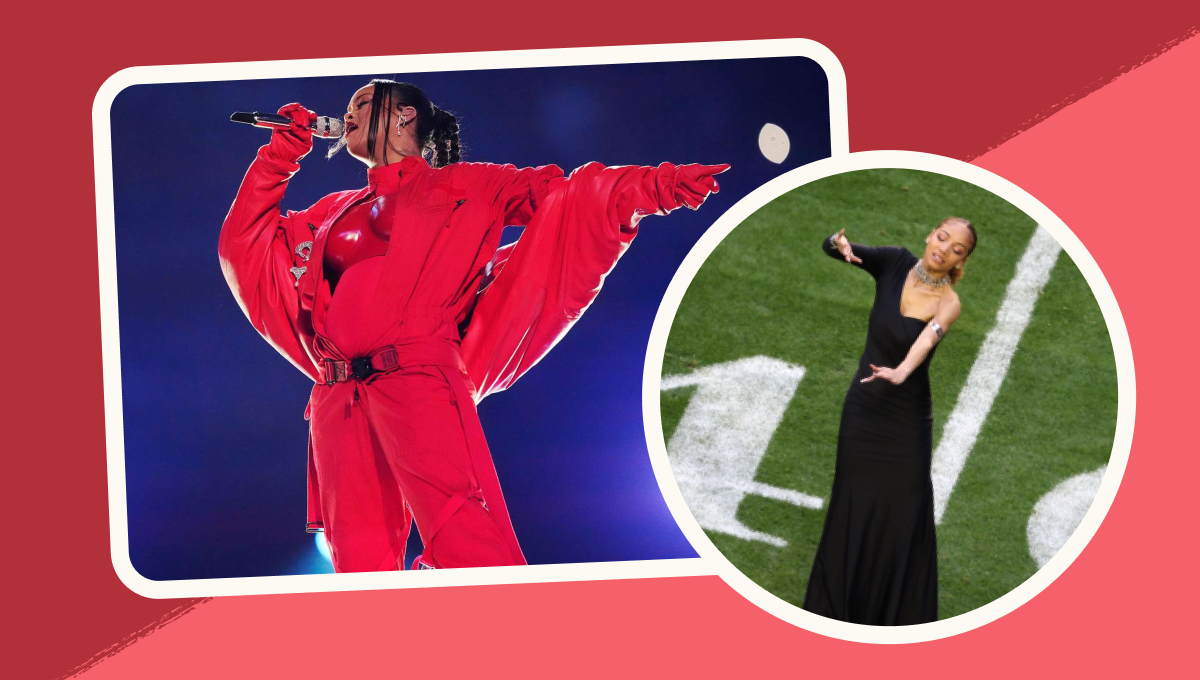 Rihanna fans across the world went wild this month as everyone's favorite Pop Queen returned with a bang, performing, for the first time in 4 long years, at the 57th Super Bowl in Arizona. The mini-concert of her greatest hits went down a storm, landing her a top-10 spot in Rolling Stone's ranking of every Super Bowl halftime show. But something that really got people talking after the game was the stellar performance given by Rihanna's American Sign Language (ASL) Performer, Justina Miles!
Not only did Justina interpret the lyrics of Rihanna's hit songs, she completely captured the essence and attitude of the whole performance, becoming the first ever Deaf woman to perform in ASL at the Super Bowl. The digital era has seen many other large music events across the globe introduce sign language interpreters and performers to their programs, in a positive step towards widening accessibility.
Try your hand at some basic signs in ASL and BSL!
Cryptologists make an exciting discovery 🔍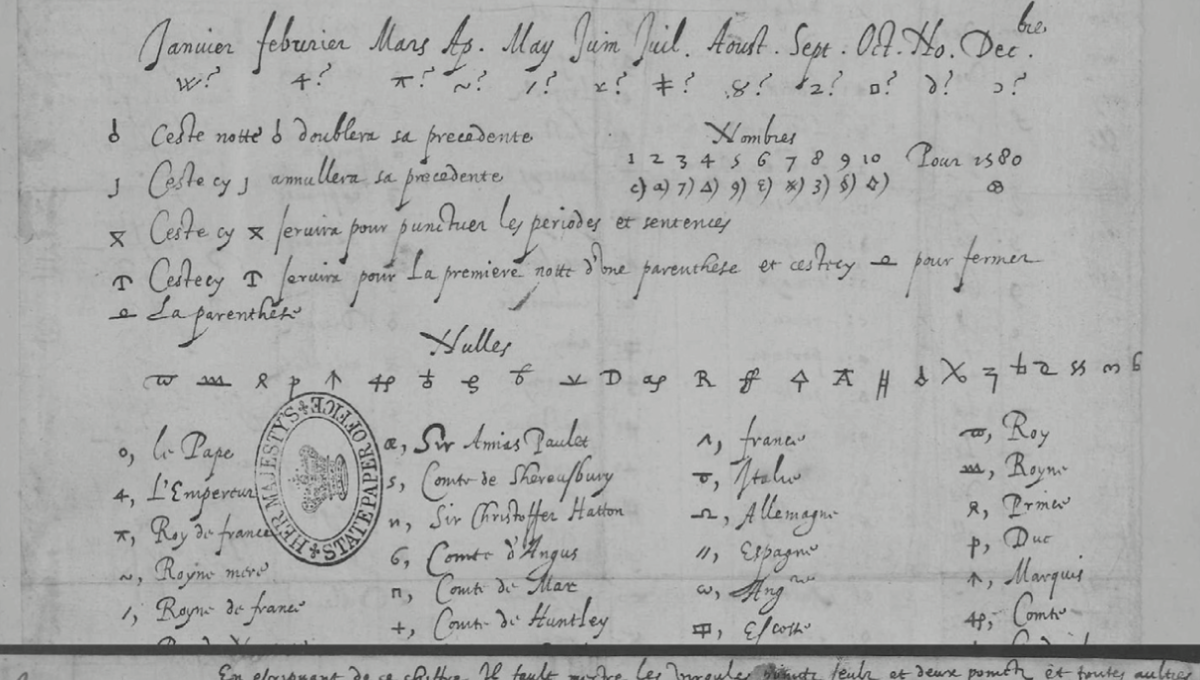 Time to segue seamlessly from Queen Rihanna to Mary Queen of Scots… This one's for the language and history geeks among us! A team of 3 cryptologists (people who crack codes - we had to look it up too) made an accidentally groundbreaking discovery this month which has become the most important finding related to the famous Scottish Queen in the past 100 years. While analyzing some coded Italian letters stored by the Bibliothèque Nationale de France, the team realized that the letters were actually written in elaborately coded French! To cut a long story short, this discovery led to them deciphering a set of over 50 letters which, it transpired, had been written by Mary herself to the French Ambassador to England in the 16th Century!
Talking about the findings, Dr John Guy from Cambridge University said "it's a stunning piece of research, and these discoveries will be a literary and historical sensation". Check out the fascinating ciphers (special coded symbols) that Mary used - could you come up with a coded language that would take people over 400 years to crack?!
The Irish language steps into the spotlight ☘️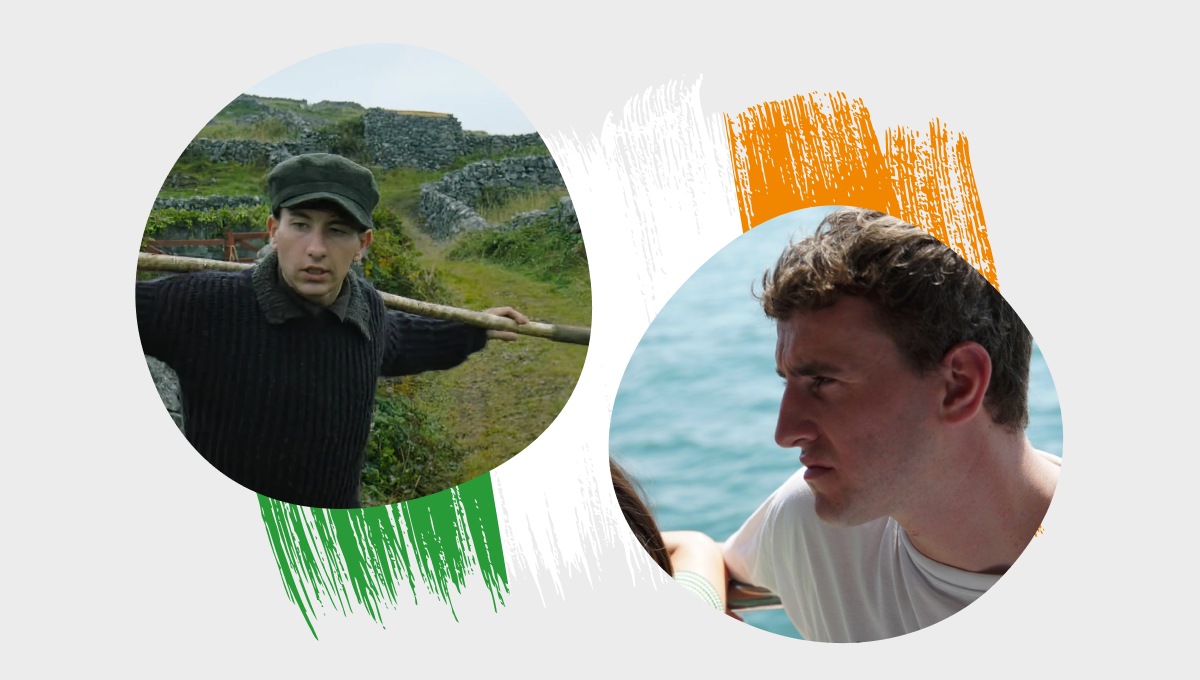 Jumping from one Celtic nation to another, we've seen the Irish language well and truly step into the spotlight this awards season! There have been BAFTA and Oscar nominations for tragicomedy The Banshees of Inisherin and Irish-language film An Cailín Ciúin (The Quiet Girl). We also saw Irish (not British!) actor Paul Mescal impress film fans at the BAFTAs by giving an interview completely as Gaeilge - in Irish - on the red carpet to promote his Oscar-nominated film Aftersun. Seeing Mescal giving the interview in Irish, and apologizing for being rusty, was a great lesson for Memrise learners of any language: it's always better to just get speaking than to wait until you feel fully confident (because, spoiler alert: that day may never come!). At this rate, maybe Irish should be our next official Memrise course!
You know that we're big advocates of immersive language learning, as well as using the things you already love to learn a language! Movies are a huge part of this, so for awards season this year, we've created a series of movie-based lessons for learners of different languages. Our Spanish learners can even build their vocabulary by learning the translations of words from two of the films mentioned above: The Banshees of Inisherin and Aftersun.
And that's all for this edition of What's the Word? Every month we round up some of the coolest things that are happening around the world and share them with you in the hope they'll quench your language and general knowledge-seeking thirst just a little bit. Catch you next time!