In the past month, the whole world learnt a brand new word: omicron (really wish we hadn't though 😭), Ed Sheeran and Elton John teamed up to take on Mariah Carey and Michael Bublé's monopoly on the holidays with 'Merry Christmas', and your friendly neighbourhood Spider-Man made bank with his latest outing (a spoiler-free, language shout out to Marvel for the Tagalog representation in the year's biggest film 💪)
But in particular, these language and culture-related stories really caught our eye.
Dear holiday cards, welcome back to the fold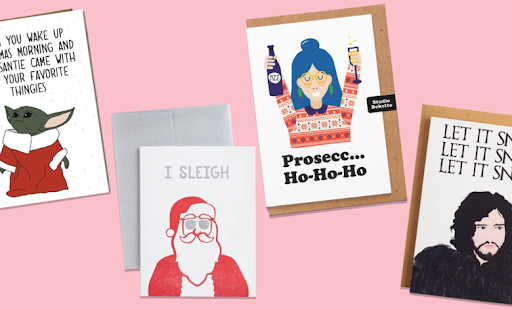 Sending and receiving cards used to be the default language of how we expressed our love for each other, but in recent years we've definitely seen a drop-off in the amount of physical holiday or celebration cards getting posted. In large part, this is thanks to things like climate worries, inflation (by the time you've ticked off family, friends and colleagues, you've spent a small fortune), and the fact that hardly anyone under 40 even knows where their nearest postbox is or where to buy stamps. And let's not leave out the HR execs enthusiastically hitting the 'send to all' button on the company Christmas e-card eight seconds before they clock off on December 24.
But, according to the Washington Post, the humble holiday card is having a revival moment - and millennials are the ones responsible. And forget picking up a bumper pack of standard cards from your local supermarket - now, it's all about quality over quantity. Thirty-somethings are plumping for anything that's handpicked, personalised, interactive or embellished. Plus, extra points if it's got a quote from a pop culture heavyweight on the cover - we're looking at you, Schitt's Creek.
Puerto Rico is the new New York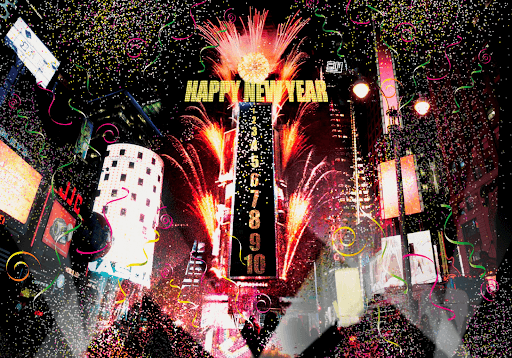 For the first time in its about-to-be-50-years history, Dick Clark's New Year's Rockin' Eve (which features the famous Times Square countdown ball-drop) is heading out of New York City and straight to the sunny Caribbean island of Puerto Rico for a Spanish-speaking makeover. We couldn't be more jealous if we tried.
It's all in honour of two big anniversaries: 50 years of "Dick Clark's New Year's Rockin' Eve" and Puerto Rico's capital, San Juan, is also celebrating its 500th anniversary. This makes it the oldest city in the USA - there's a fun fact for all you quizzers out there.
For the purists among us, don't panic: Times Square will still host its traditional entertainment. But one hour before the big moment, on local Puerto Rico time, we'll be treated to a midnight countdown en español. It's being headlined by the one and only Daddy Yankee, of 'Gasolina' fame - what an epic throwback that is. Time to get practising your 'tres, dos, uno' and 'Feliz Año Nuevo'. Roll on 2022!
The Dictionary of Obscure Sorrows is so cool, we're lost for words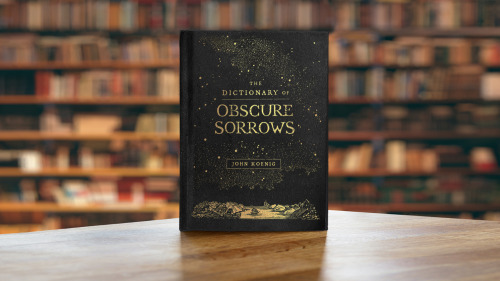 You know that frustrating moment when the word you need is right on the tip of your tongue? Enter, John Koenig. He's the author of 'The Dictionary of Obscure Sorrows', which contains every word you could ever need to describe those weird and wonderful emotions we all experience, but rarely share.
From anemoia (the twinge of nostalgia while looking at old photos, even though you were never there) to zielschmerz (the strange fear that can grip you right before you achieve your lifelong dream), Koenig has looked for every loophole in the English language, and found a word to fill them. Some he created from the offcuts of various European phrases, while others are recycled and rejigged from words we already have.
Hungry for more? Jen Rose Smith's review is right here. And that frustrating tip-of-your-tongue moment we talked about? That's called lethologica, by the way.
The Great Delay: a pandemic side-effect that's perfect meme fodder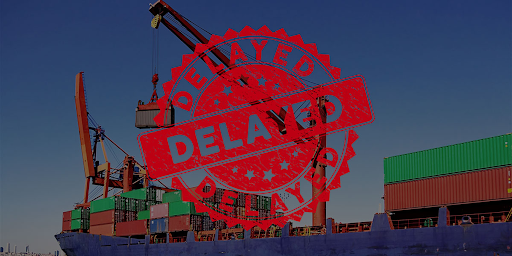 It's always a heart-sinking moment when you're about to click 'pay now', and then spot an outrageously long delivery time. But forget three to five working days - right now, we're dealing in the weeks and months, and it's become such a talking point that 'supply chain issues' has become part of our daily vocab.
From furniture to fine wine (God help us), we've had no choice but to wait for the things we need to turn up when they can. But in true human fashion, we're making the best of a bad situation and have turned the whole thing into a meme account:
Whether we're turning up late, sending birthday presents two days late, or don't fancy spending Christmas with the in-laws, it's all too hilarious and easy to blame it on problems with our 'supply chain'. Okay, maybe that last one won't fly.
The good and bad news is that experts are predicting that the real-life supply delays are going to continue well into 2023. But hey, at least our social media feeds and group chats will be well-stocked for the foreseeable future.
And that's all for this edition of What's the Word? Every month we round up some of the coolest things that are happening around the world and share them with you in the hope they'll quench your language and general knowledge-seeking thirst just a little bit. Catch you next time!