You may have swapped summer city breaks for cosy nights-in by now, but the fun's not over. We know how to bring another language and culture to you this season: by watching films.
Watching foreign films (with English subtitles) is a clever way to immerse yourself in a language and pick up new words and phrases. As well as impress your friends with your cultural sophistication.
Since it's Halloween, we've brainstormed a list of spine-chilling horrors, thrillers and mysteries to spellbind you for hours and give you a dangerously high dose of new language at the same time.
That's right, it's time for Learning and Chills. (It's a thing)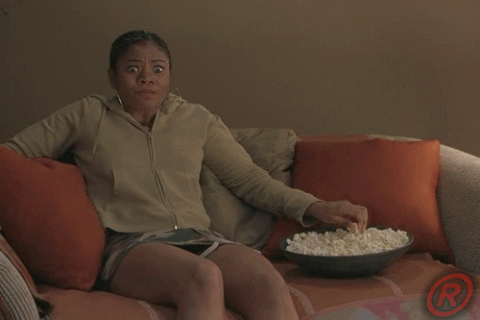 But first... Here's how to say "I love horror films" in Japanese = ホラー映画が大好きです (horā ēga ga dal suki desu)
P.S. This is a video clip of a real native speaker, one of over 10,000 on show in all Memrise's 22 language courses.
Our Top 8 Foreign Language Halloween films:
A blossoming romance between two adolescents gets complicated when a dark secret comes out and a link to multiple murders comes to light.
Quote teaser:
"Vilket monster väljer du?" = Which monster do you choose?
A curse from a past family murder wreaks havoc in the present as vengeful ghosts feel determined to take revenge. Or do they?
Quote teaser:
"少し心配ですが だから私に電話してください" (Sukoshi shinpaidesuga dakara watashi ni denwa shite kudasai) = I'm a bit worried. So please give me a call.
A couple buys an orphanage with good intentions, but when their son disappears, the mystery deepens as spirits appear with a sign to the body.
Quote teaser:
«Cierra los ojos, mi vida, y sigue jugando conmigo» = Close your eyes, darling, and keep on playing with me.
Who doesn't love a Korean zombie thriller set on a high-speed train? I've said enough...
Quote teaser:
"무언가를 시작하면 끝내야 한다" (mueongaleul sijaghamyeon kkeutnaeya handa) = When you start something, you should finish it.
This iconic Japanese thriller/horror is about a widower who decides to start dating again and advertises auditions to a fake production to meet people. Contains one of the most harrowing endings in film history.
Quote teaser:
"話し相手がいなかった" (Hanashiaite ga inakatta) = I've never had anyone to talk to."
A woman makes dumplings that restore people's past beauty but things get ugly when a former actress gets addicted.
Quote teaser:
"他们说你的饺子是最贵的" (Tāmen shuō nǐ de jiǎozi shì zuì guì de) = They say your dumplings are the most expensive
Two sadistic friends play cruel 'games' on their family in a remote location. Not for the faint hearted, this German film is the definition of horror.
Quote teaser:
"Warum tötest du uns nicht einfach?" = Why don't you just kill us?
"Sie sollten die Bedeutung der Unterhaltung nicht vergessen = "You shouldn't forget the importance of entertainment."
Raw (French)
Sex. Violence. Mystery. After a vegetarian tastes raw meat for the first time, her thirst for bloodshed escalates. A terrifying and unsettling French classic.
Quote teaser:
"Je prends juste du lait, d'accord?" = I'm just getting milk, ok?
So there you have it. We recommend you watch in the original languages with subtitles in your native tongue to help you on your way.
Question is: Which one are you watching first? Happy learning & chills!