Not only is listening to music brilliant for your mental health, it's also a useful tool to help learn a language!
Up for learning Japanese and looking for an energising learning session? Listening to Japanese songs can help you learn Japanese!
Question: how many songs in your native tongue have you subconsciously memorised, just by hearing them over and over again? Do you sing your favourite tunes in the shower or shout them at the top of your lungs after a glass of wine? If so… we feel you!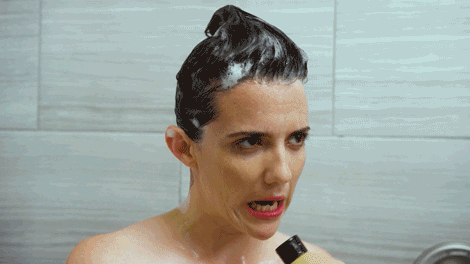 When it comes to acquiring language, the same works for listening to music in your target language. As the Japanese music hits your ears, your brain works to adjust and tune yourself to Japanese sounds, pronunciation, grammar and tones of voice.
The cool thing? With just a working phone and headphones – you CAN pull off a quick and easy language learning session. Anytime. Anyplace. Walking to the shops? Cooking up a storm?
Stick some ongaku 音楽 (Japanese music) on and enjoy the ride.
How can I learn Japanese from Japanese songs?
Digesting language through different types of input helps you immerse yourself in that language. Whether that's Japanese cooking videos, Japanese Tik Tok stars, Japanese YouTubers, Japanese TV or radio – it helps to be hit with natural language!
Here's how Japanese songs can help:
Do something you love in another language to help you learn that language!
Can't go a day without playing a tune? Same! So why only listen in one language? Spinning a few Japanese songs is a really fun way to get up close with Japanese language.
Boost your concentration: actively listening to Japanese songs improves your listening skills by tuning your ears to the sounds.
Following the written lyrics as you listen adjusts your eyes and ears to words, phrases, grammar and pronunciation.
Songs give you natural language (spoken by real native speakers), meaning they don't sound how they would when spoken from a textbook!
Here are 295 Japanese songs to suit every mood:
Japanese Anime Songs
Some uplifting anime songs to fill you with energy. If you're an anime fan, you'll recognise some of these. If not… you will be very soon. Why not familiarise yourself with some of these for your Karaoke session in Japan!
Enka for Beginners (演歌)
This is Japan's traditional music, which celebrates romance, people's hometowns, and alcohol!
Japanese Covers of Foreign Songs
Chances are… you'll like these more than the originals. Plus, it helps to piece together lyrics in Japanese you might already be familiar with in English!
Being a teenager in 2000's Japan (青春)
If you grew up in the 2000s, this list is for you. The Japanese teenagers (seishun: 青春) cherish these songs full of emotions, optimism, and love.
Japanese Kakkoii Rock
Need to let off some steam (and learn at the same time!?). Turn the volume up on and take these cool tunes on your next walk.
There you have it! Listen to some of these tunes and you're one step closer to learning Japanese?
Feeling pumped up and motivated? Course you are. So click below!