Not only is Spanish one of the most widely spoken languages in the world, but also one of the most widely read. Spanish boasts an impressively large and diverse canon of literature, written across the entire world. Learning Spanish will give you the opportunity to read the works of some of the best Spanish authors in its original text!
Reading a book in translation is like asking a friend to go on holiday for you, then show you some pictures and tell you how it was. Reading a book in the original is like getting on the plane yourself and diving into a different world. When you first start out, it can be a bit intimidating if there are lots of words you don't recognise, but don't worry. The more you read, the easier it gets.
Tips for reading in Spanish
Here are some top tips for reading in a foreign language:
Don't look up every word. Be strict with yourself, and only reach for the dictionary when you're really lost.
Take it slowly. Even just reading a page at a time in a foreign language is a great achievement!
Read things that you enjoy. If you're having fun, you'll be much more motivated to keep going.
The books on this list are handpicked by our Spanish experts and are the best Spanish books. Beginners will have a tough time reading them - so if you've just started off your Spanish learning journey, download the Memrise App for the fastest (and most fun) way to learn real-life Spanish. If you're confident with your Spanish and are already saying "I like to read in Spanish" to yourself, let's read on!
Without further ado - here are 10 unmissable Spanish novels that you absolutely must read:
1. Cien años de soledad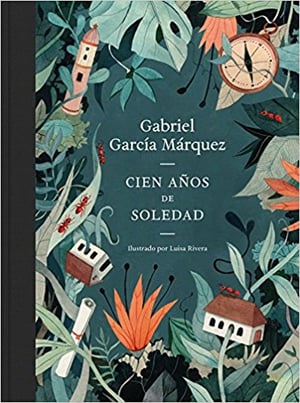 Author: Gabriel García Márquez
Year: 1967
English Title: One Hundred Years of Solitude
This landmark novel by Colombian writer Gabriel García Marquez is normally the first to come to mind when you mention literature in the Spanish language. It tells the story of the different generations of the Buendía family, which takes place in the fictional town of Macondo, and has come to symbolise the story of Colombia, its civil wars, and its fate as a nation. It is influenced by Modernism and the Cuban Vanguardia movement, and is an iconic work of Latin American Magical Realism. It has been translated into 37 different languages and sold over 30 million copies worldwide.
2. La sombra del viento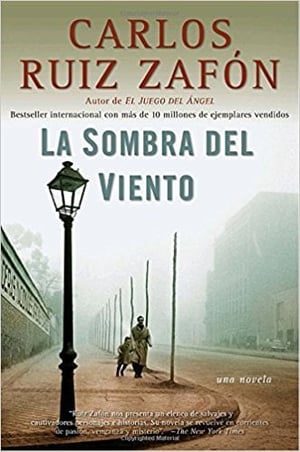 Author: Carlos Ruiz Zafón
Year: 2001
English Title: The Shadow of the Wind
This worldwide bestseller by Spanish writer Carlos Luis Zafón is a romantic thriller set in Barcelona. It follows a young writer who is approached by a mysterious unknown figure and asked to write a book, starting at the industrial revolution, leading all the way up to the aftermath of the Spanish Civil War. La Sombra del Viento has managed to sell 15 million copies worldwide in many different languages, making it one of the world's most popular published books. There's lots of magical realism in this one, but it doesn't technically belong to the genre.
3. El corazón helado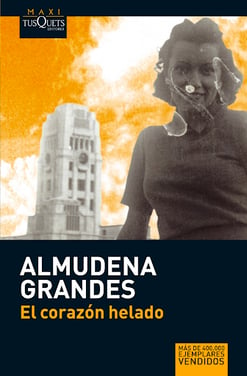 Author: Almudena Grandes
Year: 2007
English Title:The Frozen Heart
Almudena Grandes was one of the biggest and most beloved female Spanish authors, with Spanish Prime Minister Pedro Sánchez calling her "one of the most important writers of our time." Her recent death in November 2021 left the whole country in mourning. El corazón helado is one of her best books, in which she does an exercise of historical memory, digging into the uncomfortable past of the Spanish Civil War.
4. Crónica de una muerte anunciada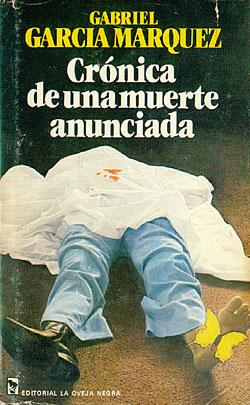 Author: Gabriel García Márquez
Year: 1981
English Title: Chronicle of a Death Foretold
The second book on this list by Colombian literary giant Gabriel García Márquez is here not least of all because of its extremely original style. Crónica de una muerte anunciada is written backwards. The book starts at the end and then progresses forward back towards the beginning. Its opening line is: "El día que lo mataron, Santiago Nasar se levantó a las cinco de la mañana". ("The day they killed him, Santiago Nasar got up at 5am"). You know he has been killed, but over the course of the book you will find out who has done it and, most importantly, why. This is a short but thought-provoking read perfect for intermediate learners.
5. Las travesuras de la niña mala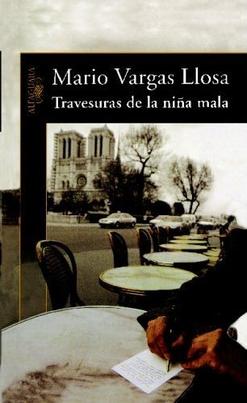 Author: Mario Vargas Llosa
Year: 2006
English Title: The Bad Girl
This love story by Peruvian author Mario Vargas Llosa, who was awarded the Nobel prize for literature in 2010, is sure to be a favourite amongst language lovers. The protagonist is a conference interpreter based in various cities around the world. He starts in Lima, Peru, in the 40s and 50s then goes on to Paris, London, then spends some time in Tokyo before ending up in Madrid. Vargas Llosa takes this opportunity to portray the different histories of these cities, and captures how they were at the time. He describes the hippies and the HIV/AIDS epidemic in London in the 70s, Madrid in the 80s, the artistic boom in Paris and the worst of revolution and guerrilla war in Peru.
6. Como agua para chocolate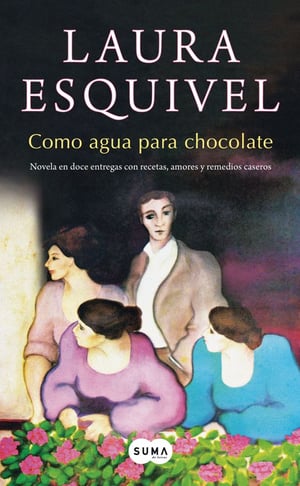 Author: Laura Esquivel
Year: 1989
English Title: Like Water for Chocolate
Mexican author Laura Esquivel's popular novel Como agua para chocolate is a classic of the magic realism genre. A traditional Mexican family uses cooking and the mysterious mysticism that surrounds them to escape their dull lives, in which they are constrained by society's expectations and prescribed gender roles, in order to truly express their feelings and fulfill their dreams. Laura Esquivel originally published the novel monthly in a magazine, with a different recipe accompanying each chapter. So by reading this book, you'll also learn how to cook some delicious Mexican food! Como agua para chocolate is perfect for intermediate learners of Spanish, and was even made into a popular film in 1992.
7. 20 poemas de amor y una canción desesperada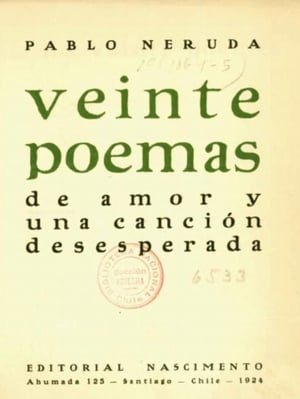 Author: Pablo Neruda
Year: 1924
English Title: Twenty Love Poems and a Song of Despair
Chilean poet Pablo Neruda published this collection of love poems in 1924, when he was only 19. It is controversial for its strong imagery, especially given the author's young age, yet to date remains the best selling poetry book in the history of Spanish literature, with over 20 million copies sold. It was also translated into English by the poet W. S. Merwin. Neruda's memorable lines are regularly quoted by Spanish speakers, such as: "Quiero hacer contigo lo que la primavera hace con los cerezos" ("I want to do to you what Spring does to the cherry trees")
8. Corazón tan blanco
Author: Javier Marías
Year: 1992
English Title: A Heart So White
Here's another favourite for language lovers! Spanish writer Javier Marías tells the story of how the narrator, a conference interpreter called Juan, tries to use his newly-wed wife Luisa to get to the bottom of his father's previous two marriages and their murky past. The novel makes use of its setting in decadent Havana, Cuba, and touches on the topics of politics, love, and –of course – the life of conference interpreters.
9. La casa de Bernarda Alba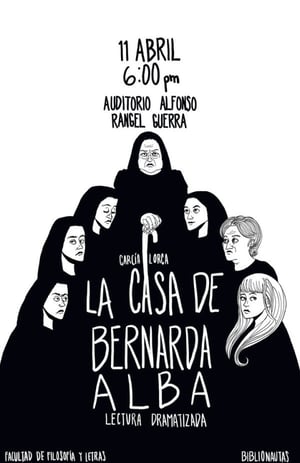 Author: Federico García Lorca
Year: 1945
English Title: The House of Bernarda Alba
If you'd rather read a play than a novel, Federico García Lorca's outstanding work La casa de Bernarda Alba is an excellent place to start. This play is about a family of women and their matriarch (Bernarda Alba). The father of the family has just died, and the entire house in Granada, Andalusia is in mourning. The play takes place in the aftermath of the Spanish Civil War, and so serves as a metaphor for post-war Spain. Its portrayal of the Catholic austerity and repression that characterised the post-war era is the perfect setting to tell this story about women, and how the different daughters react to the repression of their female characters. Some have suggested that La casa de Bernarda Alba was Lorca's premonition of his own death.
10.La casa de los espíritus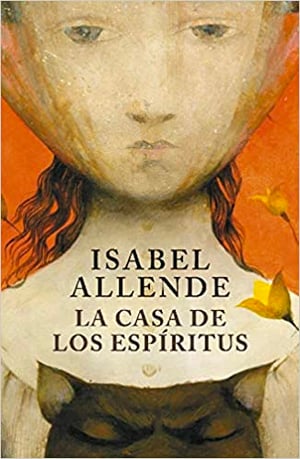 Author: Isabel Allende
Year: 1982
English Title:The House of the Spirits
A bestseller at the time, La casa de los espíritus is a book about love, death and spirits (ghosts) as told by a girl and her grandfather. The novel was named Best Novel of the Year in Chile in 1982, has been translated into over 20 languages (best read in Spanish, of course!). It's also been adapted to the big screen in 1994, starring *the* Meryl Streep and Antonio Banderas.
If this list has you craving for more media in Spanish, check out these songs in Spanish that we think you'll love too. 307 songs hand picked by our Spanish expert - there's bound to be one that'll suit your mood right now.
We really hope you enjoy reading these books. If you've mastered Spanish already and want to challenge yourself by learning a new language, why now download the Memrise App and get started on one of the 22 languages we teach? Then you can read even *more* books in their original text.
Now that sounds exciting. What are you waiting for? Get started today!