Ed Cooke
---
Ed co-founded Memrise in 2010 with the aim to make learning genuinely pleasurable. He leads product vision and invention. Previously, he wrote a book, was a columnist for the Times, became a Grandmaster of Memory and trained Josh Foer to be US memory champion in a year. He holds degrees in Cognitive Science and Philosophy from Oxford and René Descartes Univsersities, Paris.
Responsible for: Creative vision, learning tech
Known to: learn the order of a shuffled deck of cards in 45 seconds
Favourite plant: Low's Pitcher Plant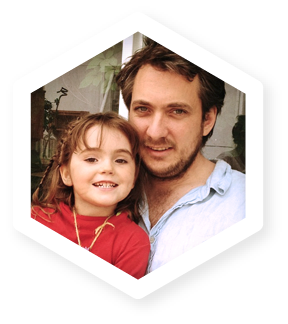 Ben Whately
---
Ben is Memrise's community manager, and chief assistant to all content-creators. In past lives, he taught himself Chinese in remote parts of northern China, before moving south to found an online shirt tailor in Shanghai. In his spare time, he also co-founded a vintage motorcycle restoration factory in Beijing, and written several books.
Responsible for: Setting the vision for content creation and helping make it happen
Known to: Make tonal puns, drinking Chinese tea
Favourite plant: Bamboo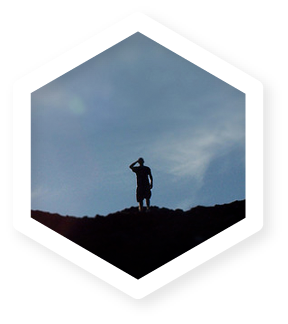 Kevin Rooney
---
Kev, otherwise knows as Roonio, has been with Memrise since before the company existed. He's the company's ubiquitous creative: the designer of everything you see on the site, the film-maker behind our spectacular Valentine's Day Video, the photographer behind this historical shot, the brains behind our "Grow your mind" slogan. Kev has a degree from IADT Dun Laoghaire, and hails from Co. Sligo, Ireland. Check out some of his other stuff, like his portfolio, or his Flickr stream.
Responsible for: Design, illustration, photography
Known to: Vet job candidates over a garrulous pint of guinness
Favourite plant: Dragon's Blood tree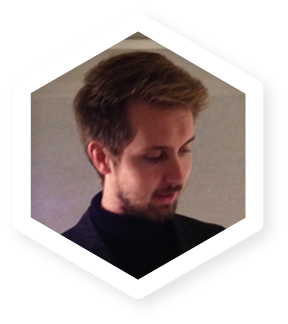 Eliot York
---
Eliot works to transform product ideas into reality. In previous a life, he worked at Goldman Sachs, which he successfully escaped in the final days of the Bush administration. He's the creator of Hello Poetry and has a degree in Computer Science from Cornell.
Responsible for: Product, engineering
Known to: Speak with his pet Welsh Terrier, Rose
Favourite plant: Jasminum officinale
Adam Johnson
---
Adam is our alpha geek and resident DJ. He started a video games company when he was just 16, has DJed across the UK and is an enthusiast for travel and learning. He graduated Imperial College with all sorts of prizes and honours in 2011.
Responsible for: The full stack
Known to: DJ at Ministry of Sound
Favourite plant: Venus Fly Trap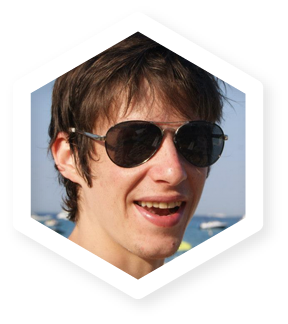 Tancredi Trugenberger
---
Tanc codes the Memrise front-end, and engages heavily with UX. Raised in Milan, he began designing and coding while barely out of nappies and hasn't looked back. Careful not to let school or university get in the way of his education, he's a craftsman in the grand Milanese tradition.
Responsible for: Front-end development, UX
Known to: Point out that we live in a decadent phase of technological creativity, badly in need of reinvention
Favourite plant: Cactus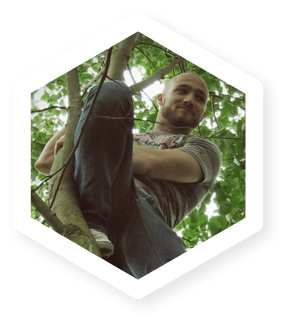 Giovanni Lodi
---
Giovanni is an iOS engineer with a fondness for game-design, he was the creator of the stroop-inspired iPhone game YouAre. An experienced swimmer, Giovanni is also an experienced life-guard. He graduated with a degree in Software Engineering from La Università degli Studi di Ferrara.
Responsible for: Creating an app with cats in it
Known to: Climb trees obsessively, dismantle objects
Favourite plant: Sequoia
Jason Chin
---
Jason is a mobile engineer and games developer. Having worked on many successful shooty shooty games, he is a strong supporter for artistic game design and aims to improve their cultural significance. He graduated with a degree in Computing at Imperial College.
Responsible for: Mobile development
Known to: Do his Japanese homework during lunch.
Favourite plant: Sakura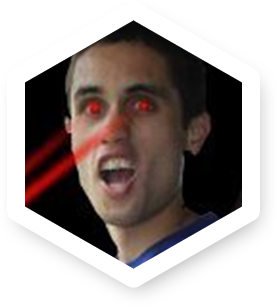 Jason Hobbs
---
Having popped out the womb with a Nintendo controller in his hands, Jason studied Computer Games Technology at Abertay Dundee, Scotland. He then spent 2 years staring at Lara Croft's pixelated bottom and propelling ragdolling zombies off of catapults before joining Memrise to make educational perfection. He skydives at the weekends to relax!
Responsible for: Making learning on the toilet possible
Known to: Make stark observations
Favourite plant: Piranha plant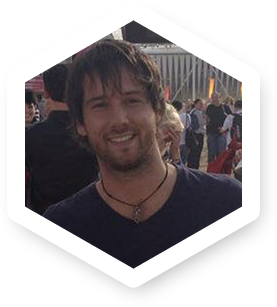 Darren Smith
---
Darren sits at the intersection of design, development & strategy. He's championed the user experience at a bunch of tech startups including Mind Candy and has been designing and building on the web for 10+ years. He holds a MSc in Human-Computer Interaction from UCL.
Responsible for: Product Strategy, UX
Known to: Salsa dance like a Cuban
Favourite plant: Broccoli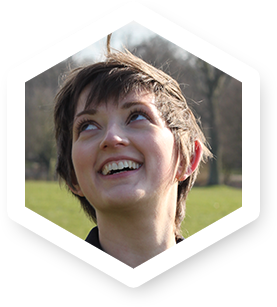 Jenny Duckett
---
Jenny is a self-taught developer who cultivates our forest of learning data and applies its insights to the development process. She has a fondness for German grammar, a degree in Social Anthropology, a tendency to run up the nearest hill and was a freelance classical musician.
Responsible for: Data-gathering, development
Known to: Solve (and occasionally set) cryptic crosswords
Favourite plant: Monkey puzzle tree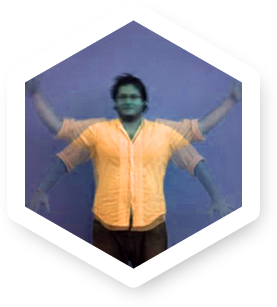 Nick Hodges
---
Nick joined Memrise in December 2012 to head up the mobile development team, leaving behind him five years of experience in mobile games (and a long spattered trail of dead zombies). Prior to that he was an elementary school teacher in Japan, and every so often gives complex technical explanations with the aid of a squeaky hammer.
Responsible for: Making our apps run on anything he can get his hands on
Known to: Drink large amounts of sake under cherry trees
Favourite plant: Cherry tree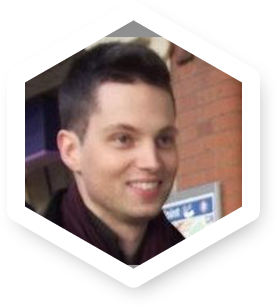 Chris Nater
---
Born and bred as a true European, Chris has 2 nationalities, lived in 3 countries and speaks 4 languages. Throughout, he has studied and honed his skills in the arcane art of coding and can be seen regularly breaking things on memrise.com. A hardcore techno(logical) fiend, every moment not spent in front of the computer is an opportunity to go to a rave or to meditate on the impending technological singularity.
Responsible for: Engineering across the stack
Known to: Make awful jokes
Favourite plant: Cactaceae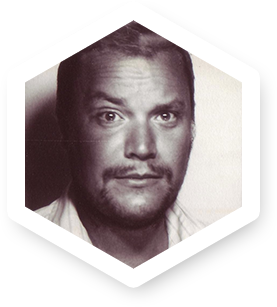 John Duffill
---
John makes sure that we reach our deadlines, but not in a scary way - he's more of a cuddler. He has a background in mobile game design, working with the likes of Activision, Square Enix and Konami; and likes to let his competitive edge get the better of him - especially on the pool table. Known as Duff, Duffles, Doufflé, Duffleton etc; John wishes he lived in the 1920's when people respected classy beverages.
Responsible for: Maintaining team focus and morale (through bodily contact)
Known to: Get "friendly drunk"
Favourite plant: Bluebells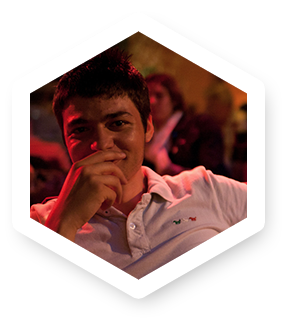 Andrea Ambu
---
Andrea is a euro-nomad geek: he lived in Cagliari, Milan, Zurich and London. He recently joined Memrise to make purr all the cats in the office and help to solve other related scalability issues.
Responsible for: Backend and infrastructure
Known to: Antani solar plexus says what puns and illusionism.
Favourite plant: Lemon Tree
Greg Detre
---
Greg co-founded Memrise and helped build it to scale. He continues as an ambassador and scientific consultant. In past lives, he studied at numerous august Universities, doing important fMRI research on brains. Currently travelling and refreshing, he's looking forward to his next entrepreneurial mission while continuing to help Memrise keep its finger on the pulse of scientific research.