We're celebrating 60 million learners from 244 countries learning a language with Memrise and we want to
thank you!
To celebrate this momentous milestone and to say a massive thank you to all that helped us get there, we're giving learners the chance to win 1 of 60 bundles of Memrise merchandise.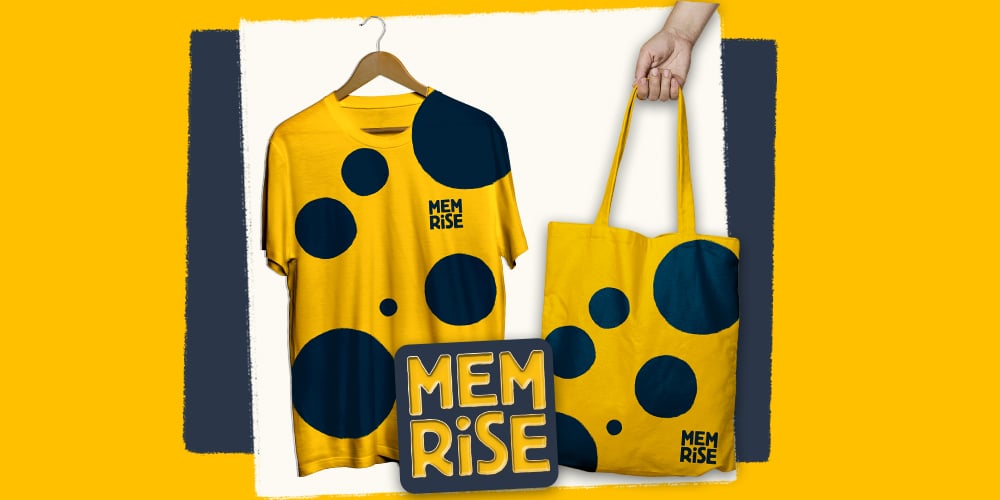 To be in with a chance of receiving this exclusive prize (which includes an enamel pin of the Memrise logo, a t-shirt and a tote bag), all you need to do is follow 2 simple steps:
Head to the 60M celebration post on our Instagram page

Leave a comment on that post, sharing where you're from and how Memrise has impacted your language learning journey. This can be a small win, a funny story about a mistake you made, a life-changing moment- anything goes! Don't forget to add the hashtag #Memrise60.
Story submissions will be open from November 4th to November 10th, 2021. Once submissions close, we'll pick 60 of our favourite stories to feature in a collection of Success Stories on our website and send each of them a Memrise merch bundle. Winners will be notified via Instagram DM by November 20th. (For full T&Cs, scroll to the bottom of this post)
Need a little inspiration? Check out what other language lovers on Memrise have been sharing:
I never got to grips with French when at school but after 1 session with Memrise, I was hooked. I love that I can listen to the word or phrase spoken by real French speakers so I can practice saying the words/phrases. It also has exercises that check your ability to read & write the words as well. I'm so impressed with my progress with the trial sessions that I subscribed for 12 months & have decided to learn Italian as well- Efailwen
I have been looking for an app that offers my father's language ever since I was a child. I finally found Memrise that helps me bring back my childhood, but also helps me learn the language my dad never got to teach me! Thank you Memrise! - SIONE159
This is my favourite language app. I downloaded half a dozen different apps to help me learn Mandarin when I moved to China, but with Memrise I was speaking basic Chinese with people within a month! After half a year I can get by in conversations and actually read a bit. Highly recommend getting a pro subscription, I downloaded all the Chinese courses to practice offline and now I'm learning French as well- harlierush
Memrise truly has my heart. I have been using this app for a while now and when I went to France they thought I was a local based off of my pronunciation that Memrise taught me. The way they go about teaching with the videos of real french people speaking and writing out the words really makes it stick for me - yeehaw ella
We can't wait to hear your own experiences!
Why not share the love? Invite your friends and family to try out Memrise with a 14-day free trial of Memrise Pro
FREE 14-day trial of Memrise Pro
T&Cs
*Users must share their stories between 4th-10th November to be accepted into the prize draw.
*60 of the best stories will be selected and winners will be contacted via Instagram DM by 20th November.